The design of the workspace has a surprisingly great impact on the performance of employees as well as on retaining those employees. The design of your office is a powerful tool that shapes the environment of the workplace, work relationships and even workplace processes. Office designs can impact overall company culture and a poorly designed office can lead to decreased productivity and morale, while a well thought out design can enhance your brand and employee satisfaction.
Let's discuss a few different ways your office design can improve your workplace.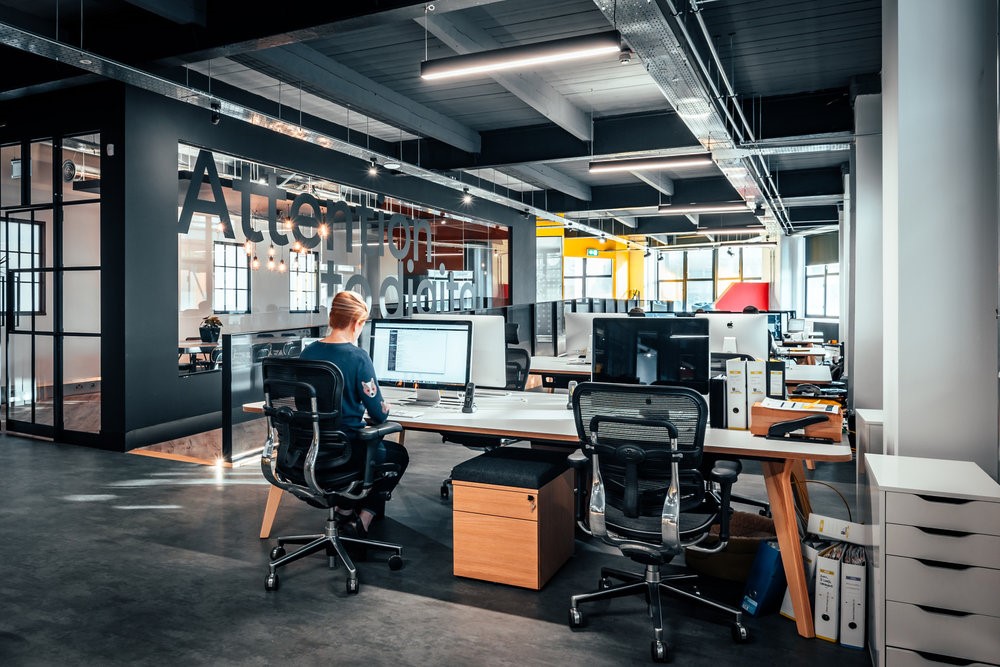 Office Designs to Increase Collaboration
Ergonomic design elements increase not only efficiency but productivity as well. As we all know it is much easier to focus, in the correct environment. The overall goal of designing an office that provides employees with an ergonomic space is so they can work efficiently and comfortably. With ergonomic design in mind, this promotes increased productivity, better quality of work, as well as happier and healthier employees.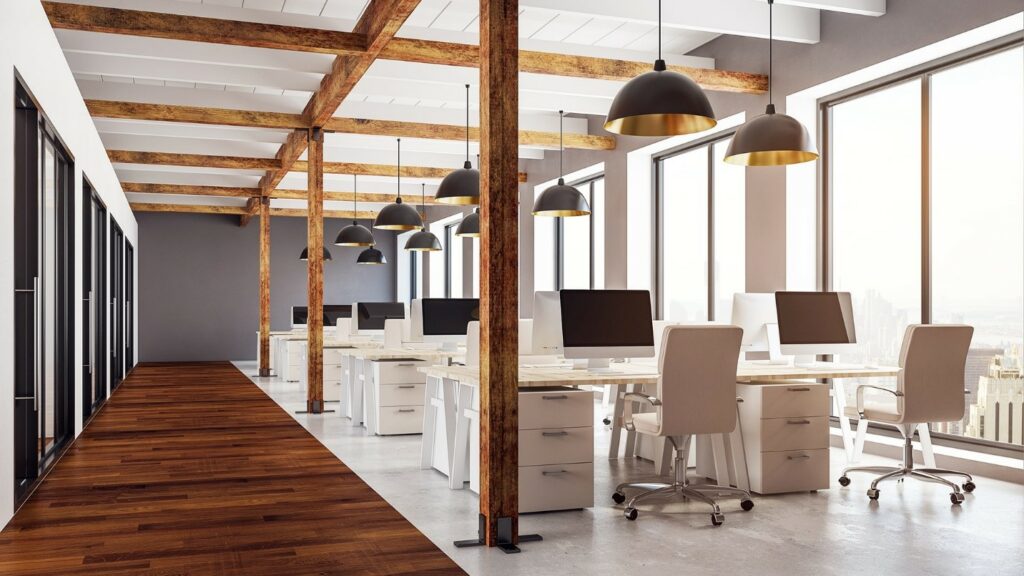 Office Designs to Increase Collaboration
To increase collaboration and creativity; open floor plans or unassigned seating might be considered. Communication tends to be better between employees when they are in a more open environment. Depending on the design of your open floorplan, open offices can make employees feel closer and interact more.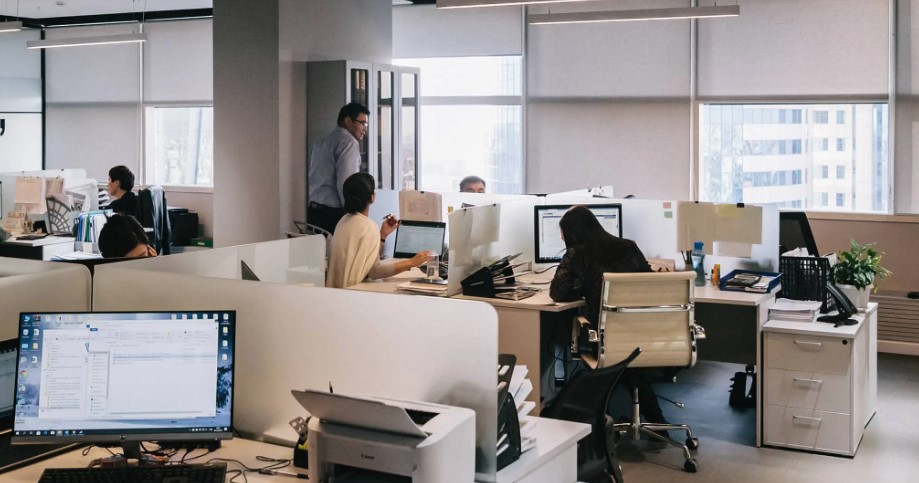 Office Designs To Promote Concentration
To focus on more intense tasks that require quiet and concentration cubicles and offices are great to give the employee the feeling of control that they need. The privacy provided by cubicles allows the employee to feel in control of their own environment and eliminate distractions, thus becoming more productive.
The design you choose depends on what you are trying to achieve with your business and what type of culture you are looking to foster. Your office design should work for your company goals, not against them!